The following observations originate from an enewsletter from South Valley Water Association of Visalia, Calif.
In California's San Joaquin Valley, water managers speculate that "if a long-term drought is here, it will be very difficult to reach groundwater sustainability by 2040."
THE LOCAL UPDATE
East Kaweah Groundwater Sustainability Agency's Executive Director (and Lindmore Irrigation District's General Manager) Mike Hagman remarked, "We're not seeing well recovery. The last 10 years we've had extremely dry years and two reasonably wet years."
Should this pattern continue, East Kaweah GSA -- and by extension all groundwater sustainability agencies (GSAs) in the critically overdrafted southern San Joaquin Valley -- will be unable to meet goals spelled out in the state-mandated Groundwater Sustainability Plans.
"These dry years are putting a real stress test on the GSPs," said South Valley Water Association's Executive Director Dan Vink. "Starting the SGMA (Sustainable Groundwater Management Act) planning period with one not good water year (2020) and one terrible (2021) water year was the perfect storm of trouble."
What can water managers do if water totals fall short of 20-year projections based on recent historical averages? Or what will the State require?
While more farmland may end up being taken out of agricultural production than currently imagined, and at a sooner date, most GSPs call for "transitional pumping." Farmers gradually pump less water until 2040, adjusting operations as less water gets extracted over time.
click above photo for a 2015 account of a San Joaquin Valley farmer's perspective of drought.
THE STATE UPDATE
The California Department of Water Resources (DWR) has until January, 2022 to finish reviewing Groundwater Sustainability Plans that were submitted in January, 2020.
This past June, DWR approved two plans and said two others need work. (The Santa Cruz Mid-County Basin, a KISTERS technology user, and the 180/400 Foot Aquifer Subbasin in Monterey County received approvals.)
In the San Joaquin Valley, the GSAs expect most of their plans to be "Ruled incomplete" – as opposed to "Approved" or "Declared inadequate." GSAs are given six months to revise and resubmit incomplete plans.
Should a plan be ruled inadequate, the state can take over groundwater management. However, the DWR favors local control and plans are unlikely to be rejected without discussions with local agency.
State reviewers are also gauging the viability of using floodwater for groundwater recharge. (The McMullin Area Groundwater Sustainability Agency, another KISTERS technology user, is pursuing this strategy.)
THE OVERDRAFT NUMBER
Each of the main subbasins in the southern San Joaquin Valley -- Kings River, Kaweah, Tule and Kern River -- has an overdraft number in their GSPs.
"[State officials] want the overdraft number to be eliminated," said J. Paul Hendrix who has retired as General Manager of the Mid-Kaweah Groundwater Sustainability Agency. "When the amount of water going into the aquifer equals the amount coming out, the subbasin's groundwater resource is in balance."
"The overdraft numbers get revised yearly, going up in a long-term dry cycle. In a major dry cycle, there'll be some cutting back on pumping and (on) some recharge if we find ourselves in a major drought," elaborated Hendrix. "If the San Joaquin Valley is indeed in a years-long drought or dry cycle, 20 years may not be enough to meet SGMA goals."
Hendrix pointed out, "It's not well known but the law (SGMA) has a temporary escape hatch: GSAs can seek a first and a second five-year extension to keep implementing (GSPs), which would give them until 2050 to eliminate groundwater overdraft."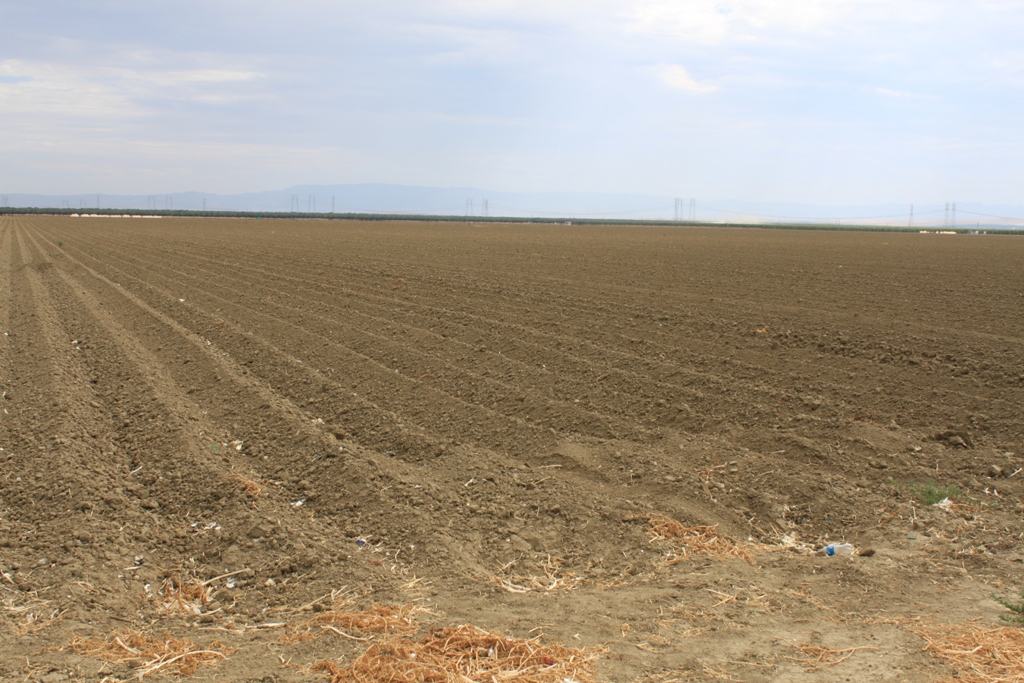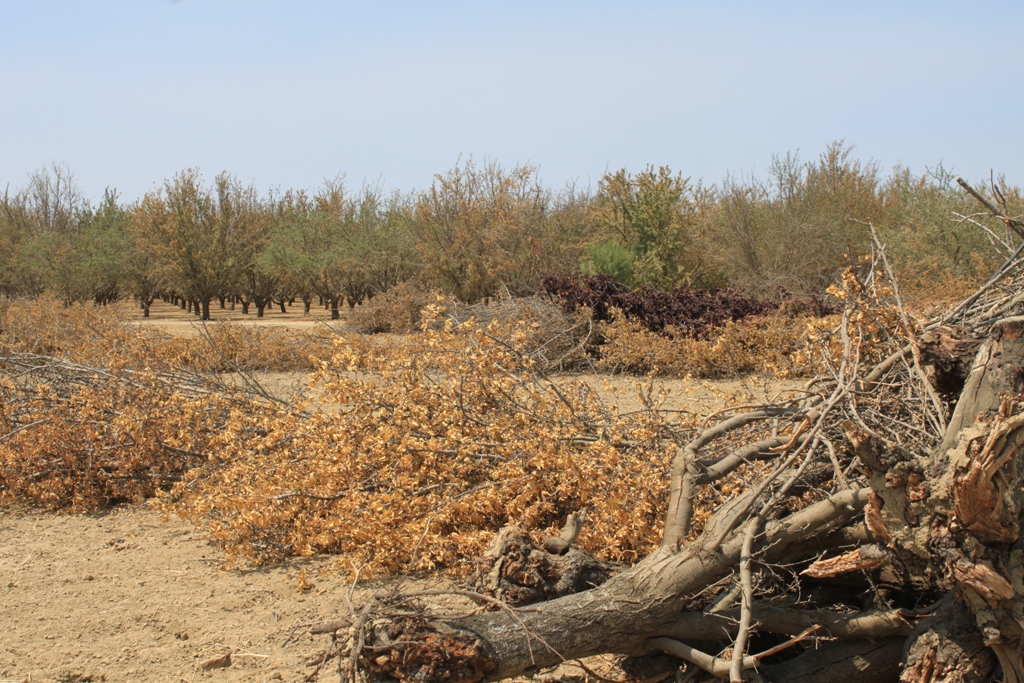 photos document 2015 drought | central San Joaquin Valley fallowed field (left) and downed orchards (right)