Located on California's Central Coast, Soquel Creek Water District has been approved by the U.S. Environmental Protection Agency (EPA) for a Water Infrastructure Finance and Innovation Act (WIFIA) loan.
The $88 million support furthers construction of the new Pure Water Soquel facility and distribution system. Advanced wastewater treatment is intended to produce purified water, which will be injected to replenish the critically over-drafted Santa Cruz Mid-County groundwater basin and prevent further seawater intrusion.
At this time, the groundwater basin is the District's primary source for water supply to coastal residents and businesses.
Recycling water is anticipated to reduce discharges of treated wastewater to the Monterey Bay National Marine Sanctuary.
EPA Pacific Southwest Regional Administrator John Busterud said, "EPA's financial support will help protect (Monterey) Bay while replenishing local groundwater and ensuring the community is more resilient against drought."
"40 states (are) anticipating some freshwater shortages within their borders in the next 10 years," WIFIA implements "innovative water infrastructure to help diversify water supplies and protect groundwater while saving ratepayers money," said EPA Assistant Administrator for Water David Ross.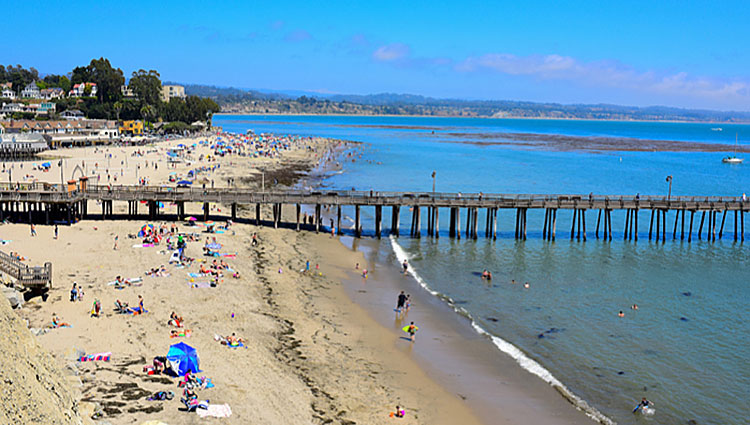 The low-interest WIFIA loan will save the district an estimated $66.7 million compared to typical market financing, while project construction and operation are expected to create an estimated 581 jobs.
Addressing long-term water issues helps maintain a "clean, reliable supply of drinking water," remarked Zach Friend of the Santa Cruz County Board of Supervisors. "With this generous (EPA) loan, Soquel Creek Water District is poised to take a giant leap forward toward local water supply sustainability ... and preventing further seawater contamination."
"This WIFIA loan will help the District in our roles as both our community's water supplier and environmental steward," Dr. Bruce Daniels, Board President of Soquel Creek Water District expressed appreciation for support toward sustainable groundwater management. As the largest pumper in its basin, the district assumes monitoring and demonstrates leadership in best data management practices.
Daniels added, the EPA loan will help to "reduce the (financial) burden on ratepayers and provide a drought-proof water supply for today and future generations."
In November, 2019 the district was awarded a State Proposition 1 Groundwater Implementation Grant in the amount of $50 million to cover half of the construction costs for Pure Water Soquel.