The Eastern Sierra Nevada Mountains region supplies drinking water for the City of Los Angeles via the LA Aqueduct.
In addition to providing metropolitan utility services, Los Angeles Department of Water and Power (LADWP) is responsible for protecting the natural environment, which also provides recreation opportunities.
The water utility intends to construct a new spillway structure at Grant Lake Reservoir to deliver higher flows during specific wet year conditions through Rush Creek and into the 1,100 surface acre Mono Lake.
The Oct. 30 release of the environmental review document, a mitigated negative declaration (MND), begins a 45-day public comment period. Construction itself is scheduled to take about 3 years.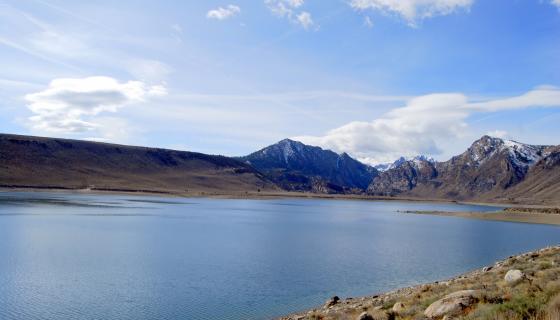 For nearly 40 years, LADWP has worked with local partners to restore and preserve the natural beauty of Mono Basin. Over that time, (water) exports from Mono Basin have been reduced by more than 80%. Water retained in the basin support environmental restoration.
For the last 20 years, water elevation in Mono Lake has been an average of 10 feet higher than its lowest point in 1981.
Restoration efforts are anticipated to offer more abundant resources for unique water birds nesting on shore, and a healthy environment for plants and fish to thrive. Species populations have returned to Rush Creek as flows have been restored, and state-appointed scientists have determined that fish populations are reproducing naturally.
The spillway enhancement represents "the final and most important project" in the fulfillment of LADWP's commitment to a 2013 Settlement Agreement that brought diverse stakeholders together to chart a unified path forward for the final stages of stream and habitat restoration in the Mono Basin. These partners include the Mono Lake Committee, California Trout, and the California Department of Fish & Wildlife
Learn more about LADWP's restoration work in the Mono Basin and this specific project.