Products & Services
Forecasting & Optimization
Identify the most efficient and flexible use of generation and storage plants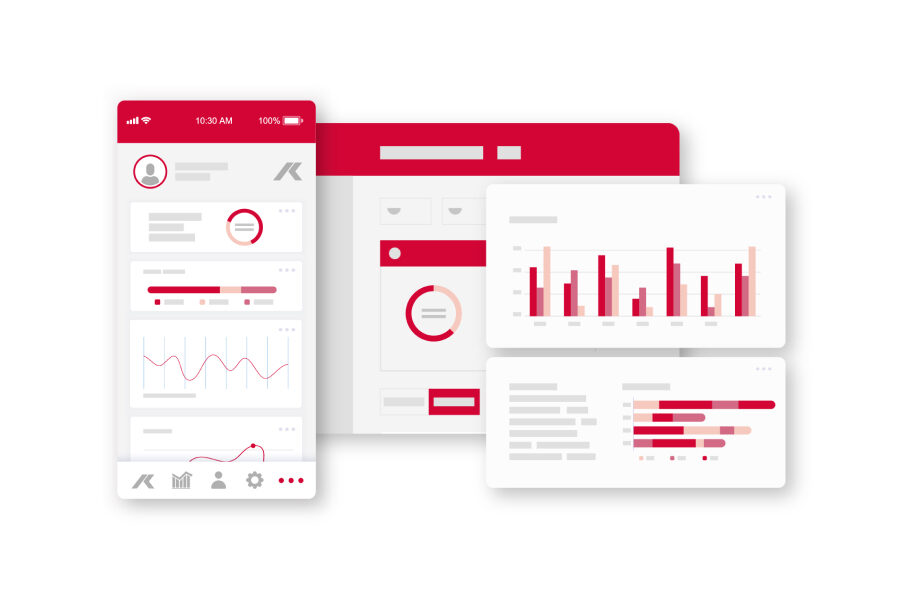 Proven to lower costs & increase energy efficiency in deregulated markets
The clean energy transition is accelerating — but the reliability of renewable energy supplies from solar, wind and water is key. Thus, accurate load forecasting and asset optimization are valuable advantages in the market.
What tools let you preview the consequences from decisions you may make about your energy portfolio? What if you can foresee the effects on resources from generating stations and power plants?
Progress toward the delivery of sustainable energy at the lowest possible cost and highest profit, and let our industry-leading, secure IT innovations help you conserve resources and minimize CO2 emissions.
Be a successful energy market participant as our SaaS or enterprise software optimizes your assets and the lifecycle of your systems with regard to new construction and expansion planning as well as daily operations.
Your benefits
1
Get optimal schedules for generation and storage
Do intraday to multi-year planning from user-defined models
2
AI-based forecasts for all areas of the industry
Support all commodities and automate all forecast models
3
Mass data processing & forecast quality monitoring
Ease control & compliance tasks with our modern IT
4
Scalable optimization for operations of all sizes
Software for one to a few small plants or a utility-scale farm
How it works
Support daily operations & capital projects like portfolio expansion with schedules for optimal use of assets while complying with all essential technical & economic conditions.
Validate application models based on forecasts
Schedule and prepare trading proposals
Plan portfolio expansion and/or transition
Review all key performance indicators
Highlights
Flexible application / use in many areas

Flexible application / use in many areas

Use our forecasting and optimization solutions in all areas of energy generation, storage, procurement, supply and distribution:

• Conventional power plants
• District heating generation, supply networks and storage
• Gas portfolio optimization
• Industry (energy supply of the production plants, material flows of the production)
• Hydroelectric power stations and storage facilities
• Renewable energy generation, transport, conversion, storage (solar and wind)
• Virtual power plants
• Cross references of sector coupling

Apply this IT for short-, medium- and long-term planning as well as evaluating expansion and new construction plans as you take into account the respective cross-references.

Easy to use, configure and automate

Easy to use, configure and automate

Model the entire spectrum of the energy industry using a visual / graphical interface and many pre-configured modules (e.g. for generation and industrial plants, renewable energies, supply networks, trading). The solution translates your insights into a mathematical model that takes all essential technical and economic restrictions into account. Then, it provides realistic, feasible results.

Cloud solution for more flexibility

Cloud solution for more flexibility

The complete forecasting & optimization solution is available via web browser over a secure connection.

This software as a service (SaaS) or the ability to use the software online — all or just parts of it, by a specific number of users and over a specific period of time — makes our innovation more affordable than the actual purchase.

Additional SaaS options include backup service, monitoring, on-call service, update service and administrative support.

Our ISO-certified KISTERScloud, co-located with our international headquarters in Aachen, Germany, makes setup easy and IT maintenance a fraction of the cost of ownership.

Of course, you can also choose an on-premises concept, which will integrate seamlessly into your ancillary processes and systems like trade and control systems.
We're here to help
Let us know your goals & challenges.
Contact us