Products & Services
Renewable Energy
Optimize generation & storage as you monitor severe weather & mitigate risks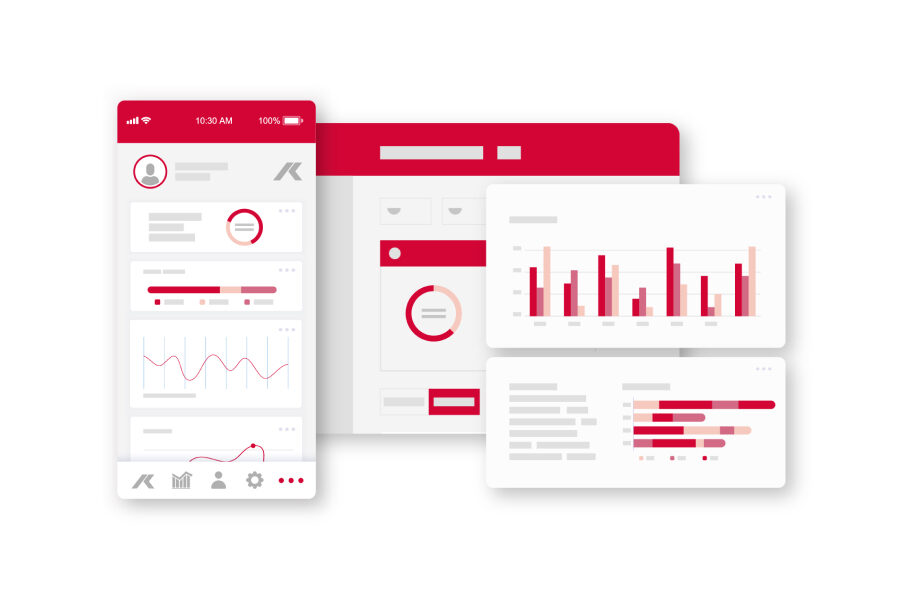 Monitor weather and act to mitigate risks from severe rain, snow & hail
Over the past 25 years Germany has been moving toward climate neutrality, we are privileged to be a key partner in Europe's clean energy transition. Today's electricity mix is affordable – and mostly sourced from wind and solar power.

Besides use of our energy forecasting and optimization software, our energy customers rely on our weather innovations to efficiently operate and maintain renewable energy generation assets.

Our technologies combine ground-based monitoring networks and satellite-based remote sensing data are designed to help you decrease attenuation and mitigate damage from severe weather events.
Your benefits
1
Protect assets with forecasts & alerts
Get informed up to 18 hours ahead & act within 90 mins
2
Record damage & expedite insurance claims
Measure hailstone size & impact, and confirm forecasts
3
Increase operational efficiency & resilience
Assess damage & perform maintenance to optimize generation
4
Deploy industry-leading weather sensors
Learn why our rain, snow & hail sensors are used worldwide
5
Options to integrate more satellite data & IT systems
Support decisions with data services & analytical software
How it works
This operational technology is designed to accelerate the green energy transition & sustain clean energy supplies as we support your renewable energy generation goals.
Select sensors & data services
Highlights
This next generation hail sensor provides objective, real-time insights into the impact of hail events on your assets and property.

Record damage to file & expedite insurance claims. Report measurements of hailstone size & impact, and confirm forecasts

Developed in Switzerland, where hail is the second most expensive natural hazard after flooding, the HailSens IoT features significantly improved technology to measure and better understand hail events with up to 70% more accuracy than before.

HailSens360 hailstorm forecasting

HailSens360 hailstorm forecasting

This world-first hailstorm early warning system to deliver actionable information to renewable energy plant operations & maintenance teams.

We gather data from multiple sources, integrate relevant parameters based on NOAA's High-Resolution Rapid Refresh (HRRR) model, and note conditions that favor the development of a potentially severe hail event. Then, up to 18 hours before a storm, alarms based on precise trigger points are set to individuals & groups you identify.

As the weather event nears, about 60-90 minutes ahead of potential impact, vertically integrated liquid (VIL) density, advanced algorithms & strong hail size/VIL density correlation data provide nowcast data – refreshed every 6 minutes to help operators make decisions to mitigate damage and even protect assets.

Our precise, zero-maintenance snows sensors endure harsh, even alpine, climates for reliable measurements of snow depth and snow drift, which may impact your PV performance.

Published estimates of energy losses range from 1 to 12 percent annually, depending on location and weather conditions.

Moreover, snow causes excessive and uneven stress on solar systems.

The non-contact USH-9 is ideal for continuous monitoring of snow depth. Ultrasonic technology guarantees accurate and precise snow depth measurements of up to 10 m (33 ft), even with snow drift conditions. Pair this low-energy consumption sensor with a PV panel for even more reliable operation.

The snow drift sensor (SND) offers continuous monitoring of solid particle flux intensities and wind speeds. The ultra-robust acoustic instrument measures changes in internal acoustic pressure caused by the impact of drifting snow and the friction of laminar wind.

WeatherSens weather sensors

WeatherSens weather sensors

Several series of compact weather sensors are designed for reliable and maintenance-free measurements in meteorology and weather-dependent applications that require durability, precision and operations in different moderate climatic conditions and wind speed of up to 100 mph (45 m/s).

The compact devices allow for single or all-in-one measurements of up to 7 parameters

Wind speed
Wind direction
Temperature
Humidity
Air-pressure
Rainfall
Radiation

All sensors have been tested and approved against following environment conditions:

High and low temperature ranges
Humid weather (humidity and ingress protection)
Windy and coastal environments (vibration and salt spray sustainability)

Environmental satellite data services

Environmental satellite data services

High resolution, extremely precise environmental data satellite observations are delivered within a web browser to further inform operations and maintenance teams.

Use the same high-quality raster data for post-event analysis.

Radar animation, 3-15 day forecasts, and easily configured alarms provide lead time ahead of weather events.

Working groups and individual users can customize dashboards with the most relevant data and most efficient displays.

Integrate with more industry-leading software

Integrate with more industry-leading software

Over the past 60 years our company has been developing & enhancing professional, scientific, and technical data management systems for efficient management of energy, water & air resources as well as industrial manufacturing.

Our software product portfolio offers innovations that forecast & optimize generation from traditional and clean energy resources; manage real-time, long-term data that sustain clean, safe drinking water supplies & recreational waterbodies; and ease collaboration & computer aided design (CAD) reviews that are critical for energy plant construction and management.

We ensure a seamless flow of accurate & precise data collected under some of the harshest weather to reliable data systems for quality control, data visualization, analysis and decision support.
We're here to help
Let us know your goals & challenges.
Contact us